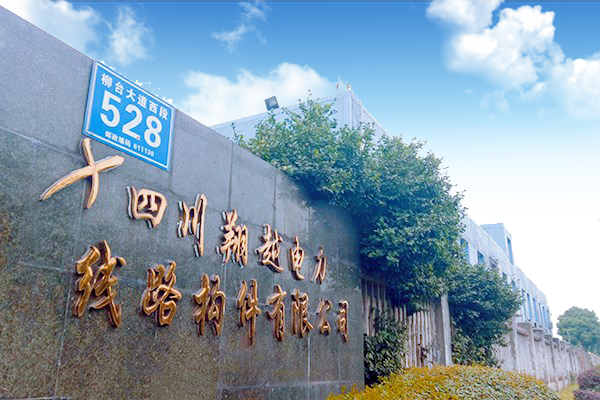 XiangYue Group
SiChuan XiangYue Power Line Components Co., Ltd. was founded in 2008.
X.Y. Tower is one of the largest professional transmission line tower manufacturers in western China. The company provides various galvanized steel structures, specialized in 500kV and below power line towers, substation structure, communication tower, electrified railway structure, etc.
X.Y. Tower covers an area of 33,000 square meters and owns 10 automatic production line with the annual production capacity is 30,000 tons. The management of X.Y. Tower has vast experience in electrical industry. The revenue of company is more than 20 million dollars, while the products of the company have been widely applied by the China.
X.Y Tower is the qualified supplier of National Grid, Southern China Power Grid and many famous electrical companies.
X.Y. Tower provides service to hundreds of clients crossing the country. Now X.Y. Tower is developing the overseas market rapidly. X.Y. Tower aims to provide the quality products and professional service to clients all over the world. Our partners of X.Y. Tower have already covered South American, African, Southeast Asia etc.
X.Y. Tower makes a commitment that we always provide a professional service to all our clients. We are looking forward the cooperation with you.  
We believe the product and service we offer can enable our customers to have access to reliable electrical supply.
History of the Corporation
2021

The new office building and workshop have been successfully completed, and the relocation ceremony is expected to be held in early 2021.
2020

New plant and office building begin to construction,after that,the max production capacity will surpass 30,000 tons per year
2019

New Hot dip galvanized plant was built
The area of Hot dip galvanized plant is over 12,000 m2
2018

Obtained the city's outstanding enterprise.
2017

The annual revenue first time surpass 100,000,000 RMB
2016

The register registered capital reach 50,000,000RMB, We won the first contract from oversea market (Sudan).
2015

The annual output first reached 10,000 tons tower
2012

New production based was build The area of new based is over 30,000 m2 and much bigger than before
2008

Sichuan XiangYue tower Co.,Ltd. was found focus on steel tower industry, constructed workshop and started to produce power line tower
2006

Trading Company won a first contract of transmission line tower
2001

Sichuan XiangYue electrical equipment trading company was found Mainly business was trading transformer, cables and cords, line hardware etc.