On October 9, 2021, the mutual assembly test of 500 kV high voltage transmission line towers constructed by xytowers was carried out.
   The sky is clear and crisp. The flat head tower more than 30 high stretches out a long boom to accurately drop the main materials of the silver glittering cylindrical tower legs on the tower base. "Stop the tower base!" with the command of the on-site commander, the builders concentrated on fastening the anchor bolts, and the hoisting of the first section of tower legs was successfully completed.
   The demonstration tower assembled this time is a 500 kV Single Circuit wine cup steel pipe tower, which weighs 28 tons and is 48 meters high. 
    With the hard work of the workers, the tower quality and construction schedule are good and fast. Tower assembly is the key process of installation. The company arranges the construction site according to the safe and civilized construction standards and prepares the "internal tower crane assembly" "The best scheme and technical measures for tower assembly and erection. Aiming at the difficulties of tower assembly and erection, a series of technical measures such as high-altitude falling device are set up, and dynamic video monitoring system is adopted throughout the construction to ensure the safe, civilized and high-quality construction of key processes of 500 kV tower assembly and erection.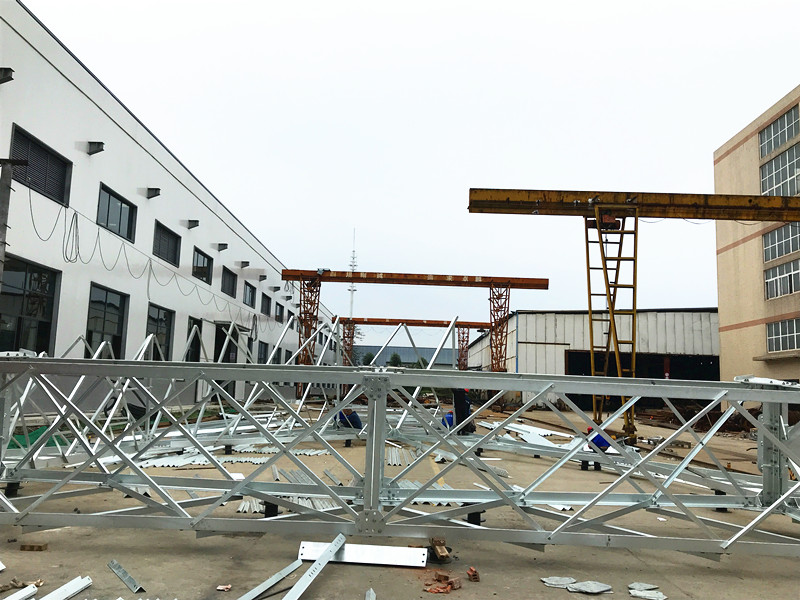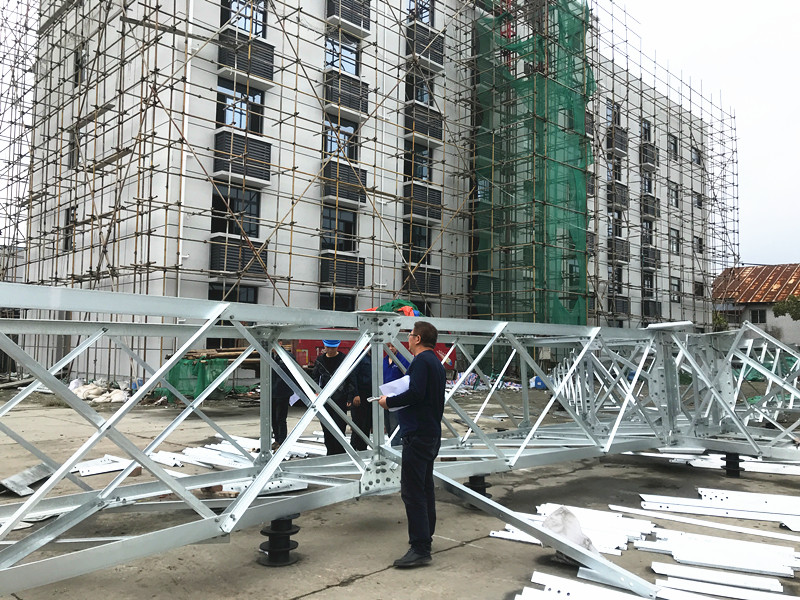 After the assembly of the tower, the company held a meeting for all relevant employees to summarize the test. First, the CEO of the company made a speech to summarize the achievements of the company in recent years, and then the production manager summarized and evaluated the test results of the 500kV tower, deduct the advantages and disadvantages in the production and manufacturing process of the tower, and put forward improvement measures.
    The assembly & inspection of 500kV electric power transmission tower was successful.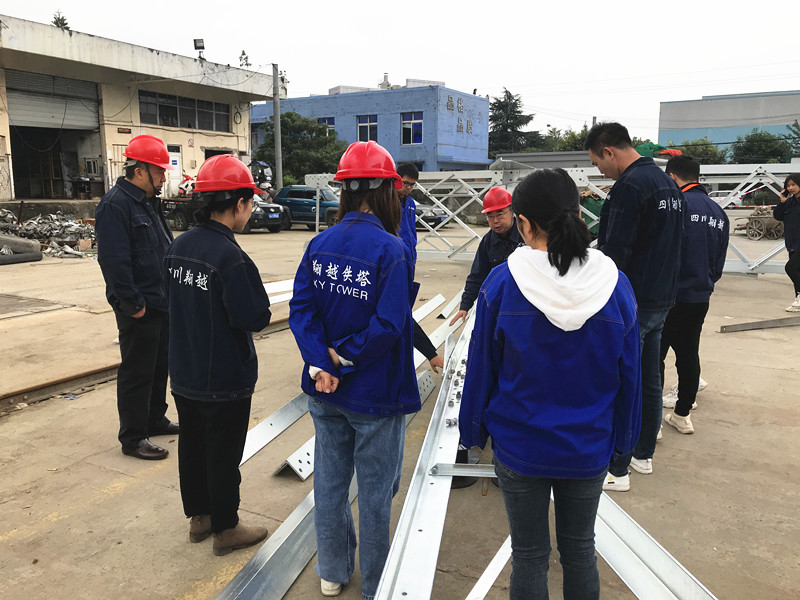 Through this inspection and summing up meeting, we have a clearer understanding of the strength of the company, which makes us more confident in the company.
   We believe that with the guidance of company leaders and the efforts of colleagues in various departments, XYtower will be better and better.
---
Post time: Oct-12-2021